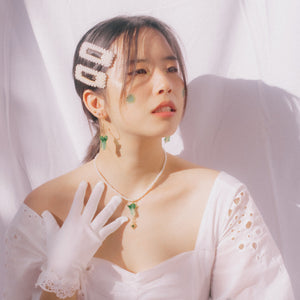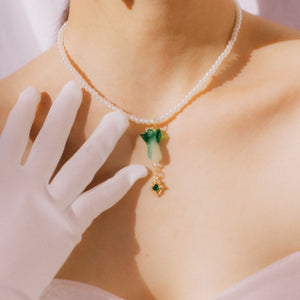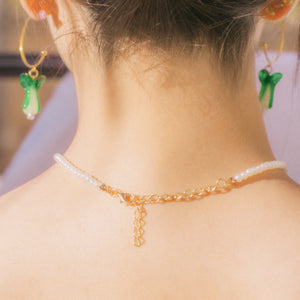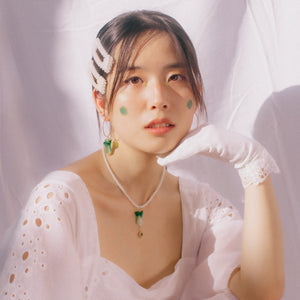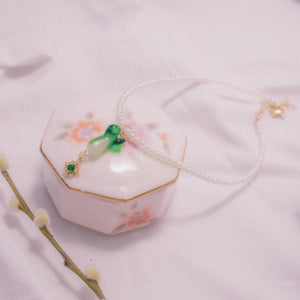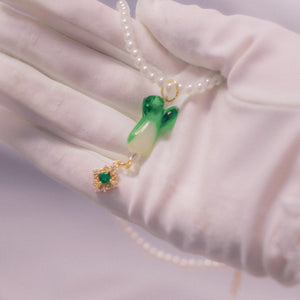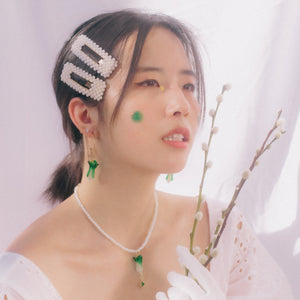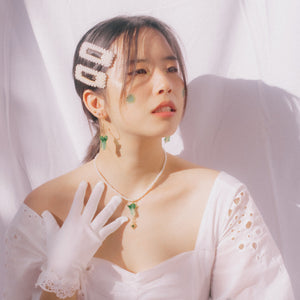 Bok Choy Adjustable Choker Necklace
Made as a partner to our popular I'm Baby (Bok Choy) Earrings, we think this elegant adjustable choker-style necklace will add a pop of color and prosperity to your daily fits. Available as a standalone item or in a set.
Materials: 30cm length imitation pearl necklace with 7cm chain adjustment option. A faux emerald and clear rhinestone gold charm dangles from lampwork glass bokchoy and clear seed bead which rests on the necklace.

Please note, the item will not be an exact replica of its listed picture. All of our products are one-of-kind and assembled by us, meaning there will be product variation in terms of bead color, size, and details. Depending on your purchase selection, you will either receive one necklace or the necklace + earring pair set.
Color: White to Green gradient mimicking the real vegetable, emerald green and diamond rhinestone gold charm, and pearl necklace
Note: Due to sanitary reasons, all jewelry sales are final and cannot be returned. However, if a product does arrive damaged or unsuitable to your needs, we will work with you to provide an item of intended equal value and style. We are able to contacted through our Instagram profile @mercado.stand