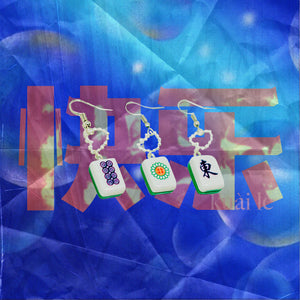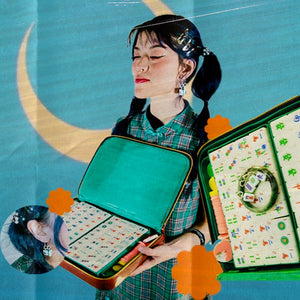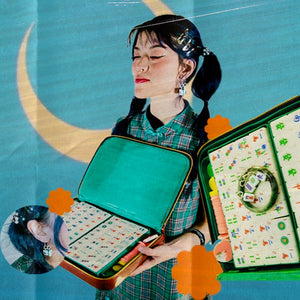 Unrefreshed Mahjong Tile Earrings
With a game as old as the Qing Dynasty, we didn't mess with any of the traditional tile designs of mahjong. We did however, turn them into dangly earrings. These are lightweight enough to gift to your auntie as she plays with her WeChat pals or to casually wear as you fold your new year's jiaozi.
Materials: Sterling Silver 925 hooks are connected to a heart-shaped imitation pearl beads. A silver jump ring connects this to the painted resin mahjong tile charm. All earring pairs will be shuffled and packaged together at random (re: design tiles will not be identical).
Please note, the item will not be an exact replica of its listed picture. All of our products are one-of-kind and assembled by us, meaning there will be product variation in terms of charms, color, size, and paint details. You receive one pair, meaning two tiles per purchase.
Color: White mahjong tiles with painted red/green/blue suits. The backs are painted green. Imitation pearl heart bead is in cream color with silver jump rings and hooks.
Note: Due to sanitary reasons, all jewelry sales are final and cannot be returned. However, if a product does arrive damaged or unsuitable to your needs, we will work with you to provide an item of intended equal value and style. We are able to contacted through our Instagram profile @mercadostand