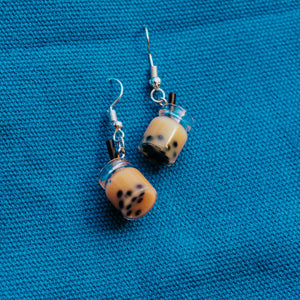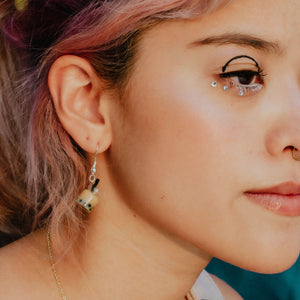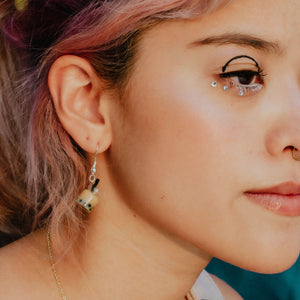 Milk Tea Boba Cup Earrings
Bubble tea or boba? The tapioca ball + beverage sensation started in Taiwan in the late 80s and has only grown since then. Whatever you may decide to call your new earrings, they are sure to be a conversation starter and add some zip to any outfit. These dangly charm earrings are light and comfortable, perfect for those on the latest boba run.

All of our products are one-of-kind and assembled by us, meaning there will be slight product variation in terms of the 'tapioca ball' placement and color.
Materials: Earrings are made of zinc and iron alloy (free of lead and nickel material) with resin boba charms attached by silver jump rings. You receive one pair, meaning two boba cups per purchase.
Color: Brown-beige like a classic milk tea
Due to sanitary reasons, all jewelry sales are final and cannot be returned. However, if a product does arrive damaged or unsuitable to your needs, we will work with you to provide an item of intended equal value and style. We are able to contacted through our Instagram profile @mercado.stand