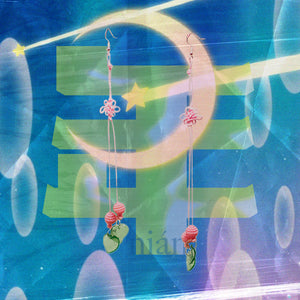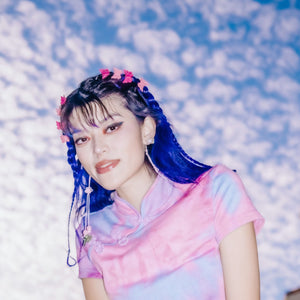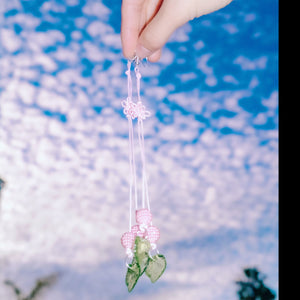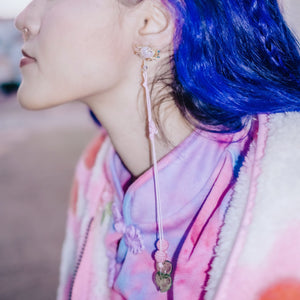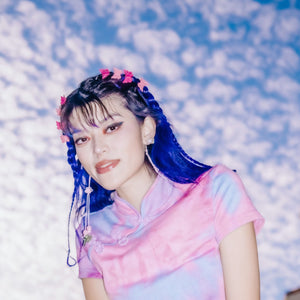 Kiss Kiss Panchang Knot Earrings
With its intricate loops and paths, the panchang knot in Chinese knotting has come to represent longevity through Buddhist beliefs in endless lives. With such a fun pink color, we closed off the ties with a button knot and adorned with textured pink globe beads and leaf accents to welcome springtime.
Materials: Hook earrings are made of sterling silver 925 and threaded through blended material pink cording. Imitation pearl and imitation glass beads are connected through knotting and silver jump rings.
Please note, the item will not be an exact replica of its listed picture. All of our products are one-of-kind and assembled by us, meaning there will be product variation in terms of color, size, and paint details. You receive one pair, meaning two cord knots per purchase.
Color: Pastel pink corded knot with pink and translucent green beads.
Note: Due to sanitary reasons, all jewelry sales are final and cannot be returned. However, if a product does arrive damaged or unsuitable to your needs, we will work with you to provide an item of intended equal value and style. We are able to contacted through our Instagram profile @mercadostand