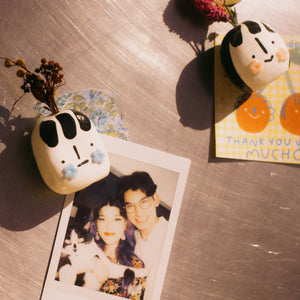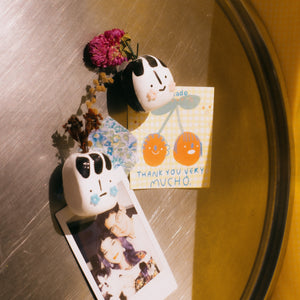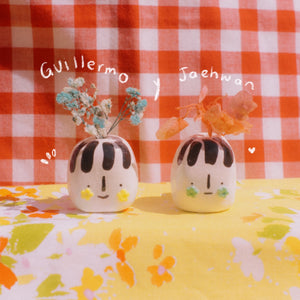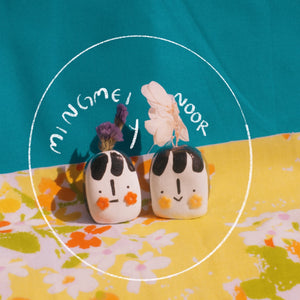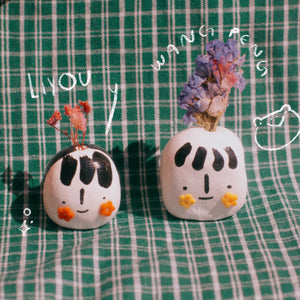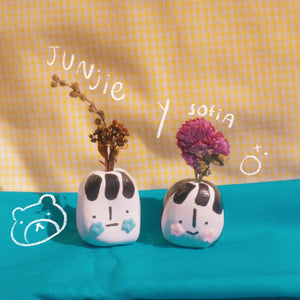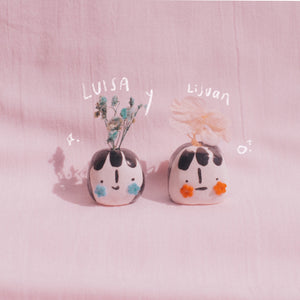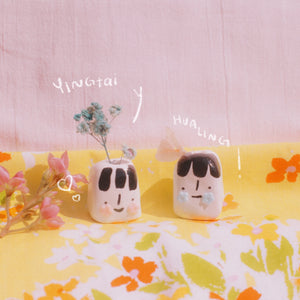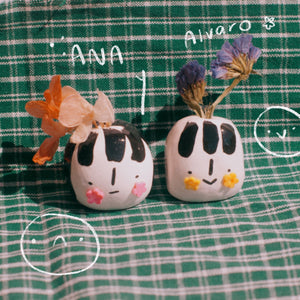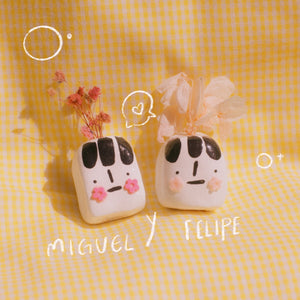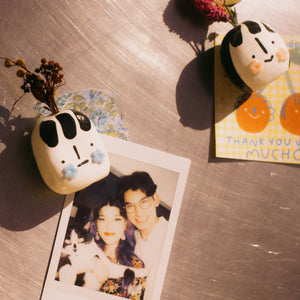 Ai Amigos Clay Magnets + Mini Vase
Inspired by a ceramic workshop I took in Jeju, these love friends have been made again with baked clay and resin to make lightweight and durable mini vase magnets perfect for hanging up memories and little plants you find. Since they are handmade from clay shaping, baking, painting, and glazing these friends definitely all look a bit different from each other. Each friend has been paired up, you can gift one to your own loved one or keep them together forever! All pairs come with a few dried flowers to help you begin your fridge garden.
Materials: The white clay is molded and stamped to be ready for baking. After baking, flower cheeks are glued on and details are painted on with black paint. To seal in the details and give a shiny finish, the amigos are covered in UV resin and cured under lamp and sunlight. Dried flowers are packed with your order.

Return Policy: Due to sanitary reasons, all physical item sales are final and cannot be returned. However, if a product does arrive damaged or unsuitable to your needs, we will work with you to provide an item of intended equal value and style. We are able to contacted through our Instagram profile @mercado.stand